Knitting: Two color stranded colorwork hat
Completed my first hat using two handed stranded colorwork. I made it too tall and faffed up the crown reductions… But the colorwork is GORGEOUS. No bad pulling and look at those floats!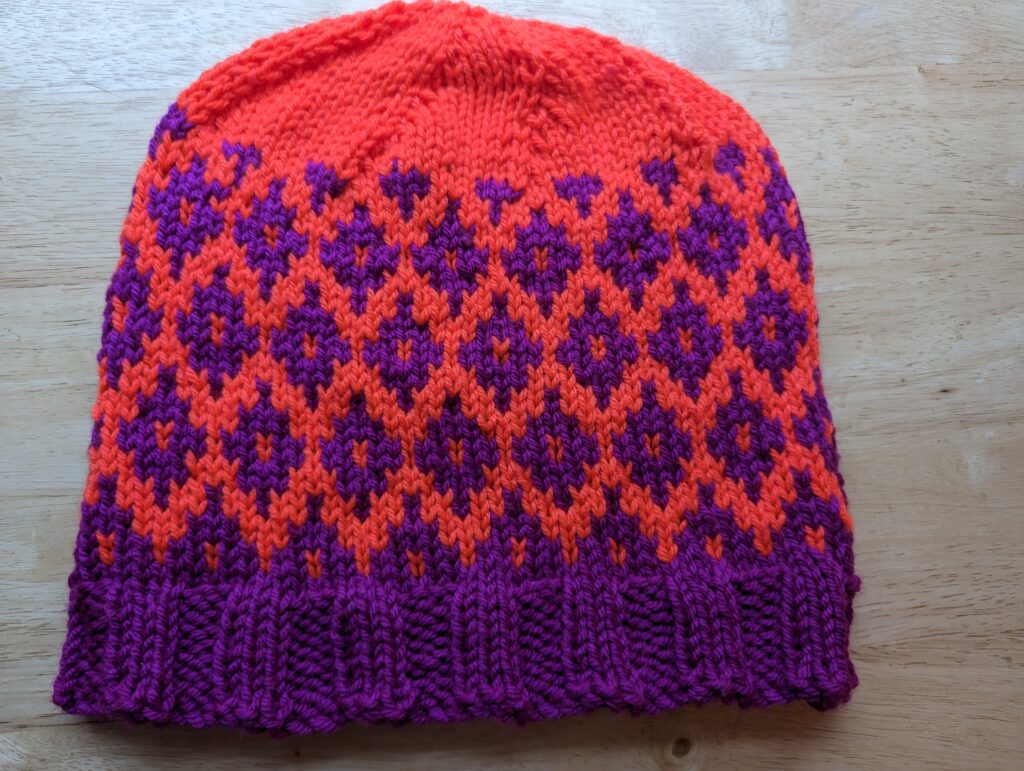 I attended a #knitting workshop the weekend of Jan 20th and one of the classes was to do #stranded colorwork (also called #FairIsle) using two hands to maintain sanity and clean floats.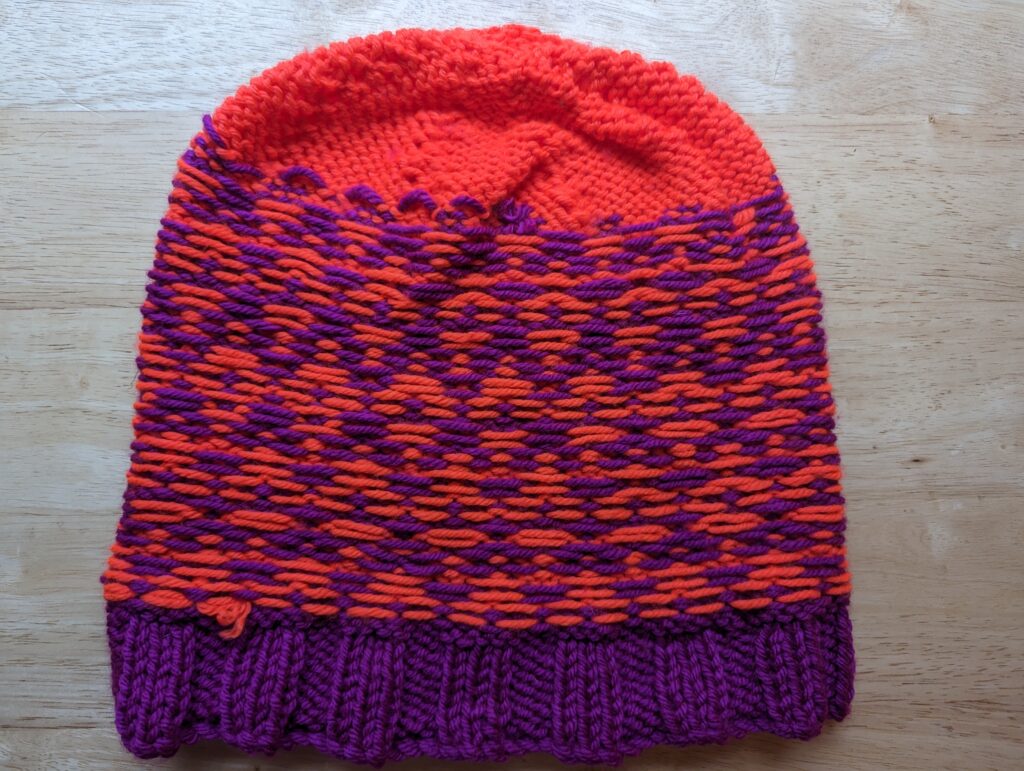 The ravelry link for the shawl is here: Ravelry: epilonious' Two Handed Colorwork Learning Project It is my First colorwork hat.