Knitting: Alfajor Hat with Shibui Knits Pebble Yarn in color "Ash"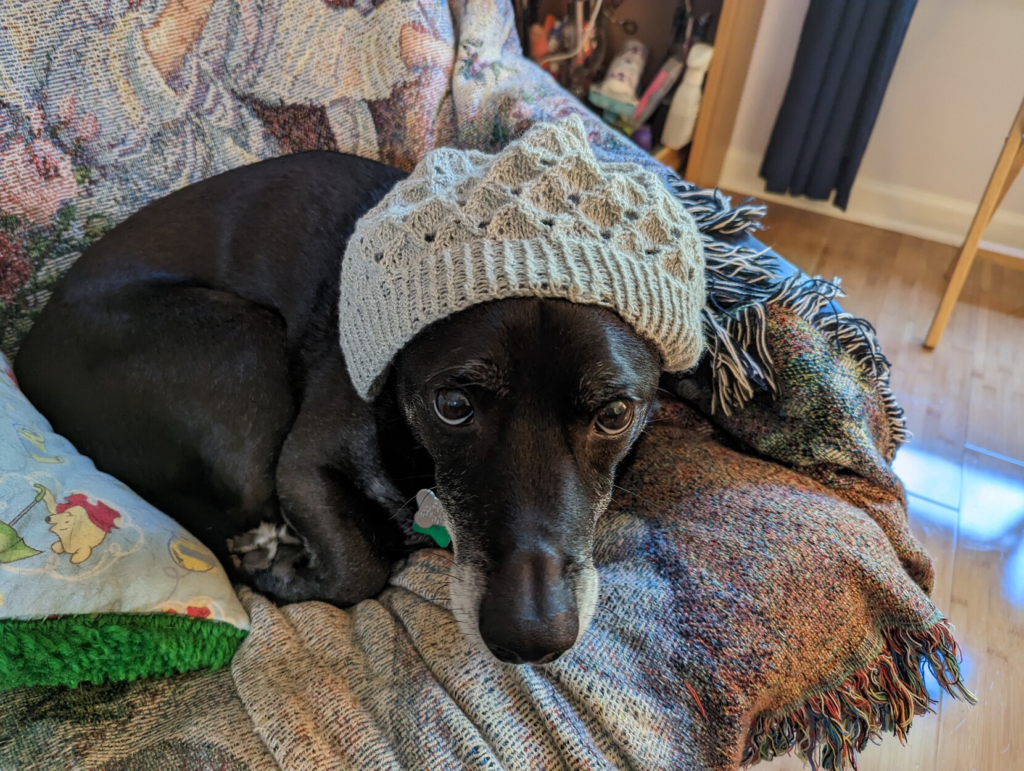 Finished Knitting the Alfajor hat using Shibui Knits Pebble in the color "Ash"
The pattern is Alfajor by Lisa R. Myers and it's using this Shibui Knits Pebble yarn (made with recycled silk, merino, and cashmere) in color "Ash" that has a very "soft but nubbly" texture that was given to me as a gift.
The yarn seems thinner than the Manos Del Uruguay Serena yarn the pattern calls-for and I used the recommended needle size, So this will probably be gifted to someone with a less big head than me.
Many thanks to my long suffering but cute dog, Cairo, for modeling.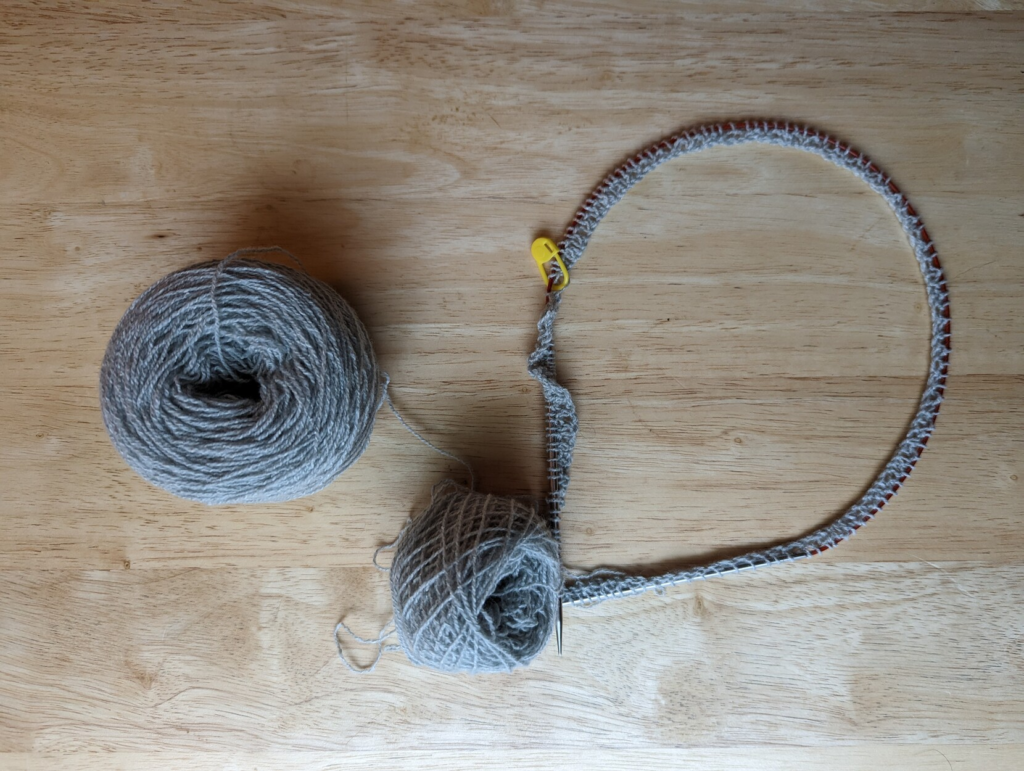 Mastodon Knitting updates: epilonious@tech.lgbt
Ravelry post