Knitting: Soft Cotton Wash Cloths (and scrubbie)
I have finished using up some leftover Knit Picks Cotlin Reflections (a run of cotlin (cotton linen blend) with varying levels of indigo dye to make ocean-inspired handpaints…) in the colorway 'Crest'. I turned it into three linen stitch wash cloths and used the leftover to make a 'scrubbie' as I often do with some Red Heart Scrubby (a polyester eyelash yarn that is great for making knit loofas or, in this case, a scrub cloth) in color 'coconut'.

I really like how nubbly and compact the linen stitch is. The only problem is that it's very slow to knit because you are constantly working the yarn back and forth over the needles to get the over-unders right. You can also very easily mess up the rythm and have to slip back to fix it. It is unique tho, and I'm pretty sure it's one of the stitches that can't be done on machine.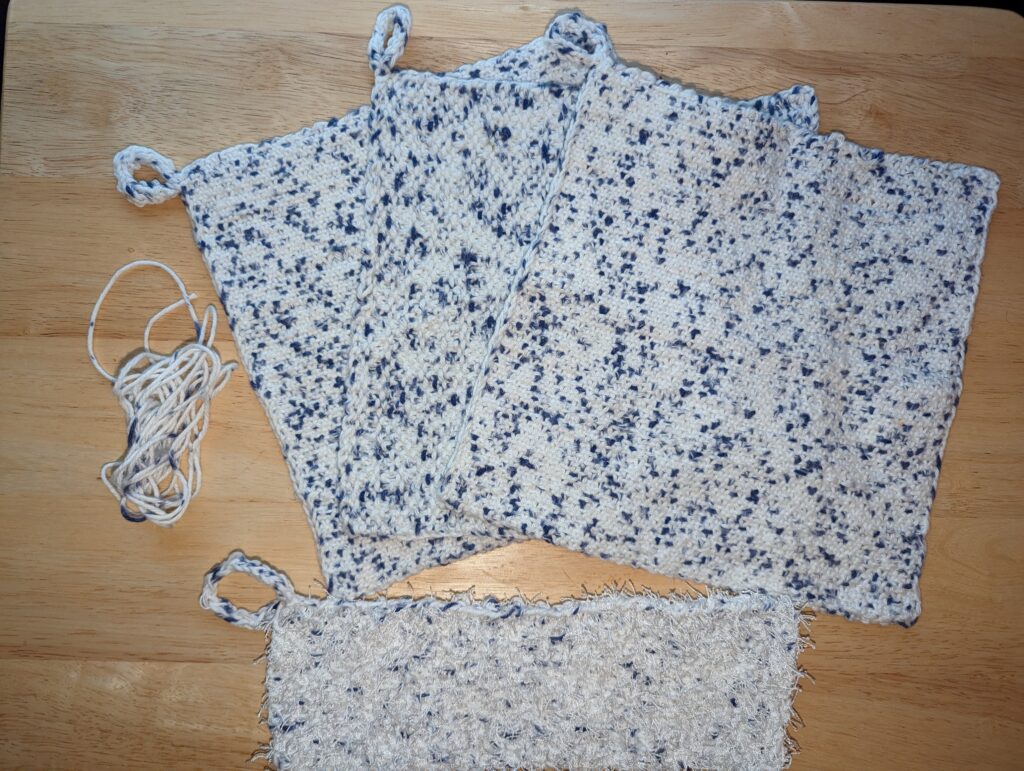 The ravelry link (where you can see more info about the needles and more pics and such) if you use that site is here: Epilonious: Linen stitch cotlin Washcloths