Knitting: Alfajor Hat with Manos Del Urugay Serena Yarn in color "Sea Urchin"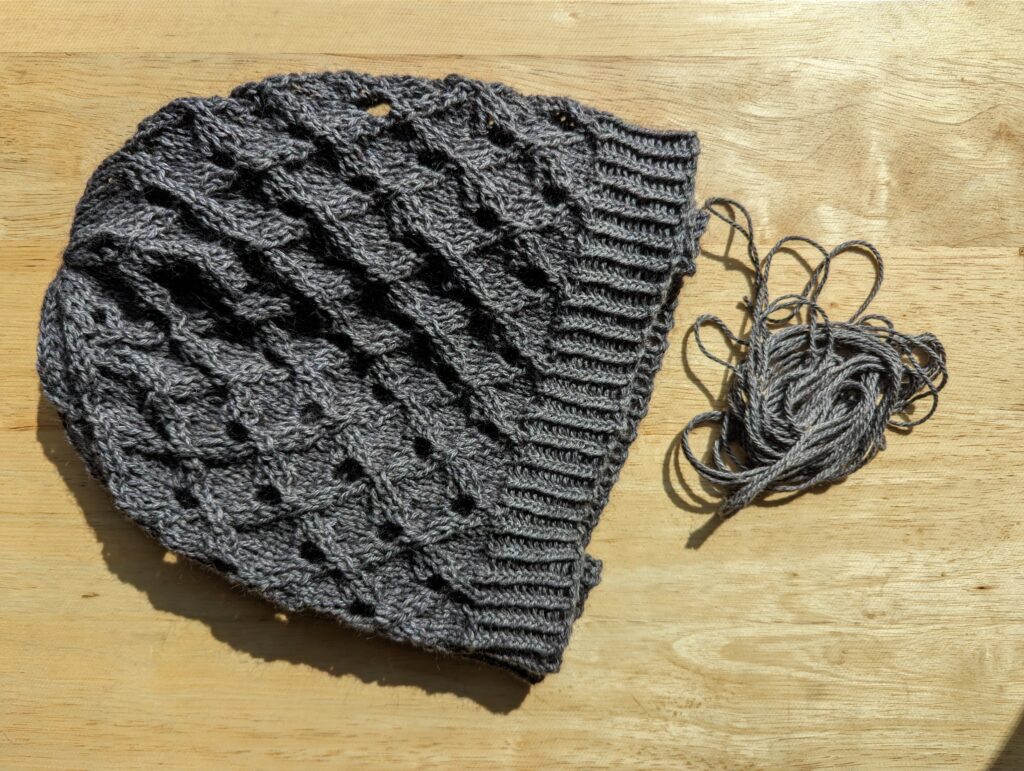 Wet-blocking this #hat. Did the decreases and the cinch closure and the weaving-in and the wet blocking.
Fears Assuaged: I was able to get the magic-looping to work out with the circular needle while shaping the crown and thus didn't require DPNs. I had enough yarn even though I up-sized the needles to make the hat bigger for my large head.
The pattern is Alfajor by Lisa R. Myers and it's used this nifty soft Manos Del Uruguay "Serena" yarn that I got as a gimme bag gift for that winter WEBS knitting conference in color "Sea Urchin" which is grey with an undertone of deep violet.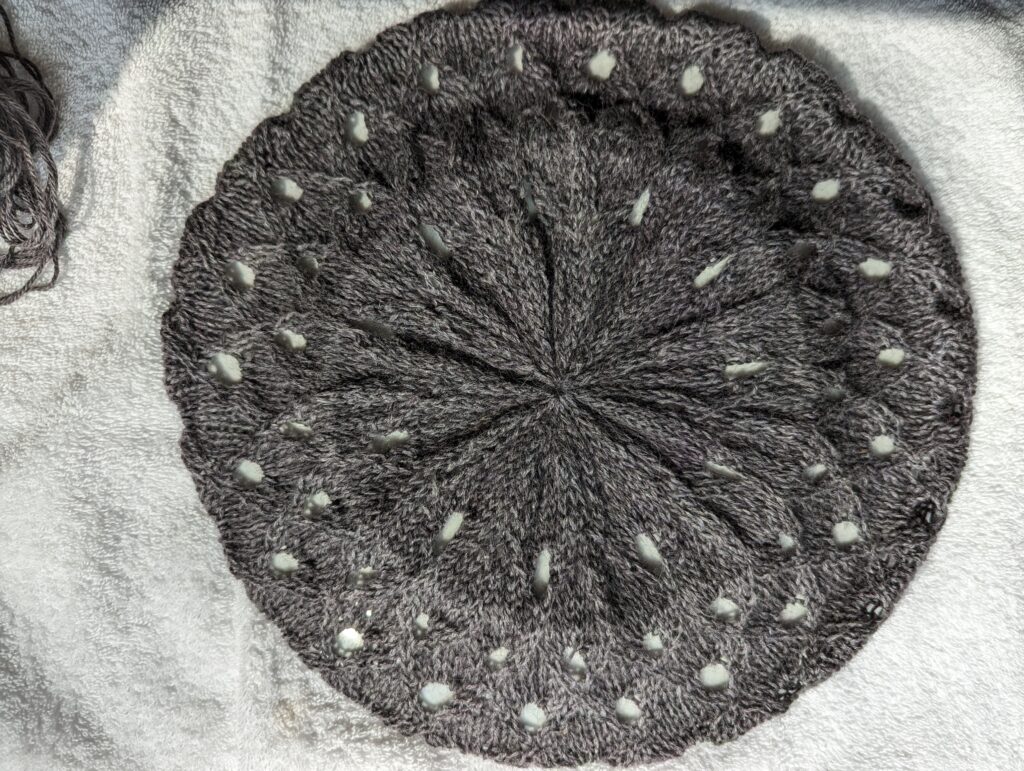 Mastodon Knitting updates: epilonious@tech.lgbt
Ravelry post