Knitting: Three Stranded Colorwork Hat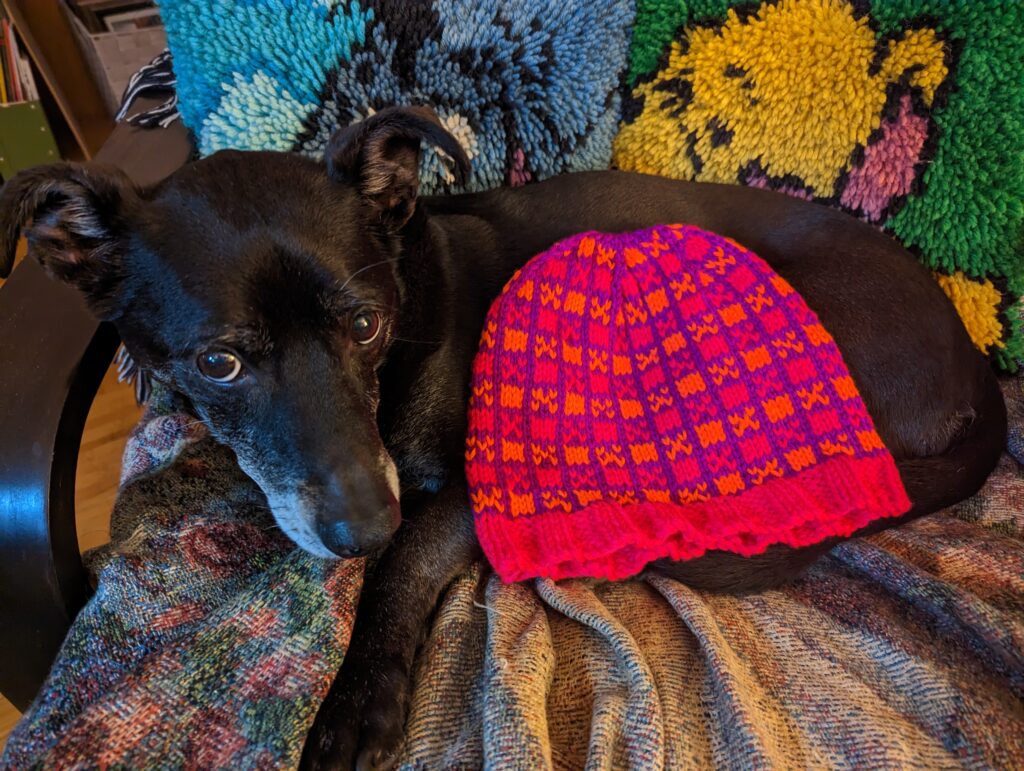 Completed #Knitting : A three color stranded colorwork #Hat that I am probably going to make over and over again in what I am calling "Vaporwave colors"
The yarn is Premier Yarns everyday soft worsted (acrylic) in colors Flame Orange, Bright Violet, and Neon Pink (part of the Deborah Norville collection, apparently) And it's making this alternating checkerboard pattern.
I love the alternating pink and orange bordered by the violet. I used the two handed stranded knitting technique I learned in a class at the WEBS winter conference which is where I got the simple pattern. I may try to get wool worsted in similar colors as the current hat is durable and warm, but will not breathe at all.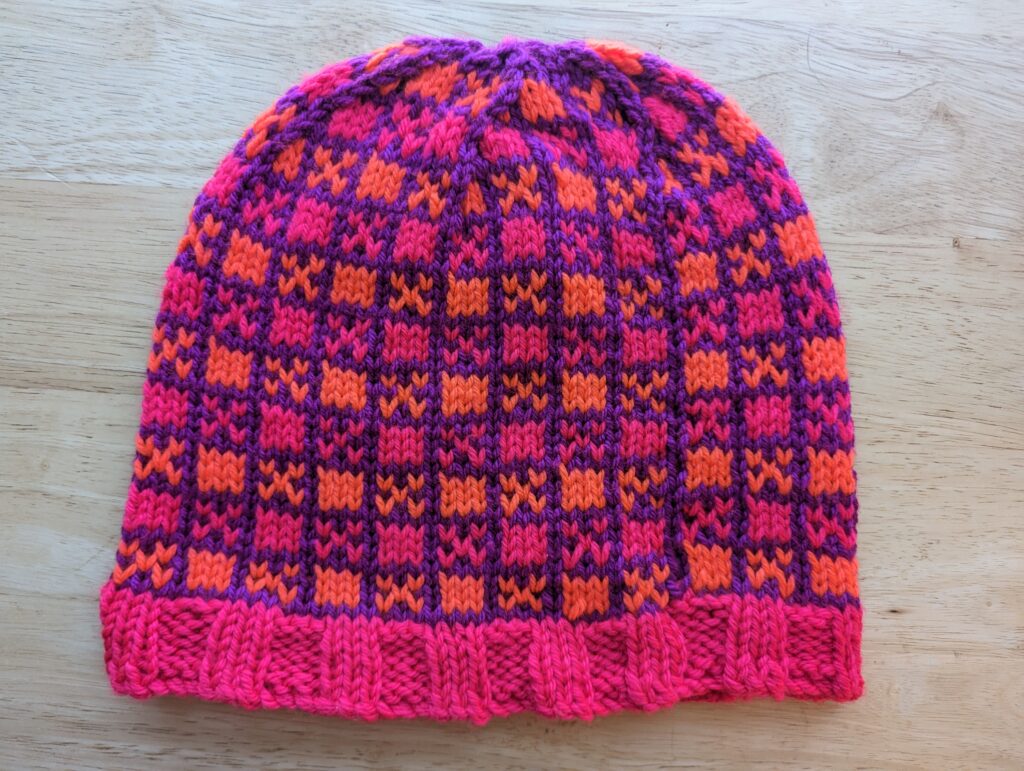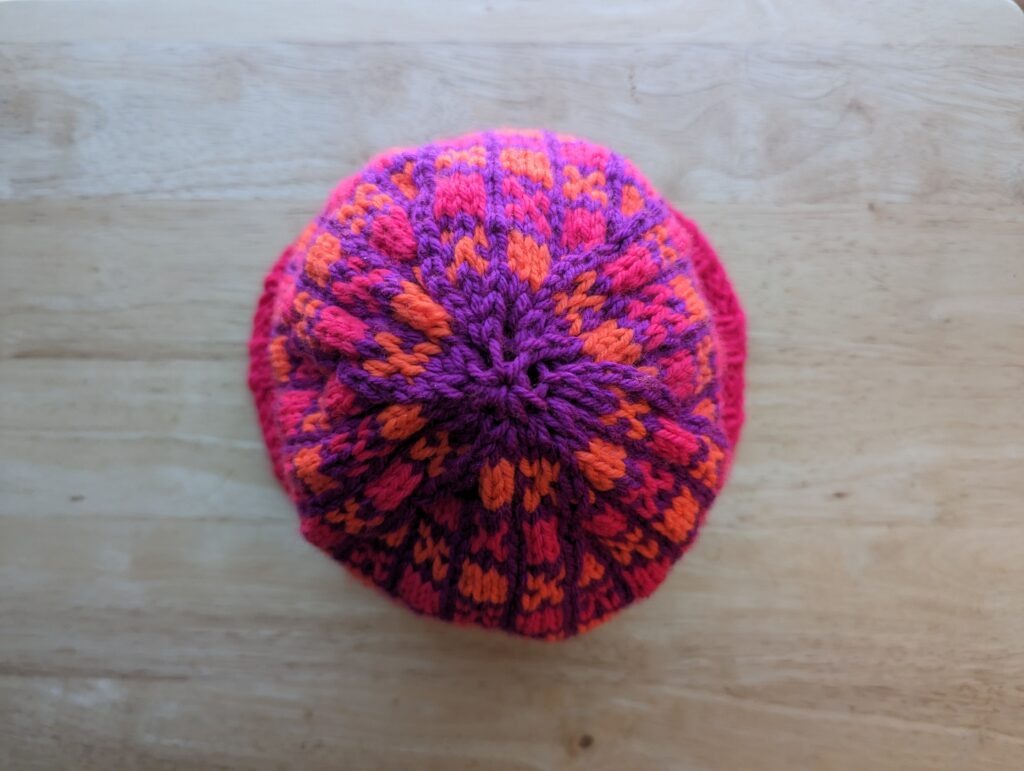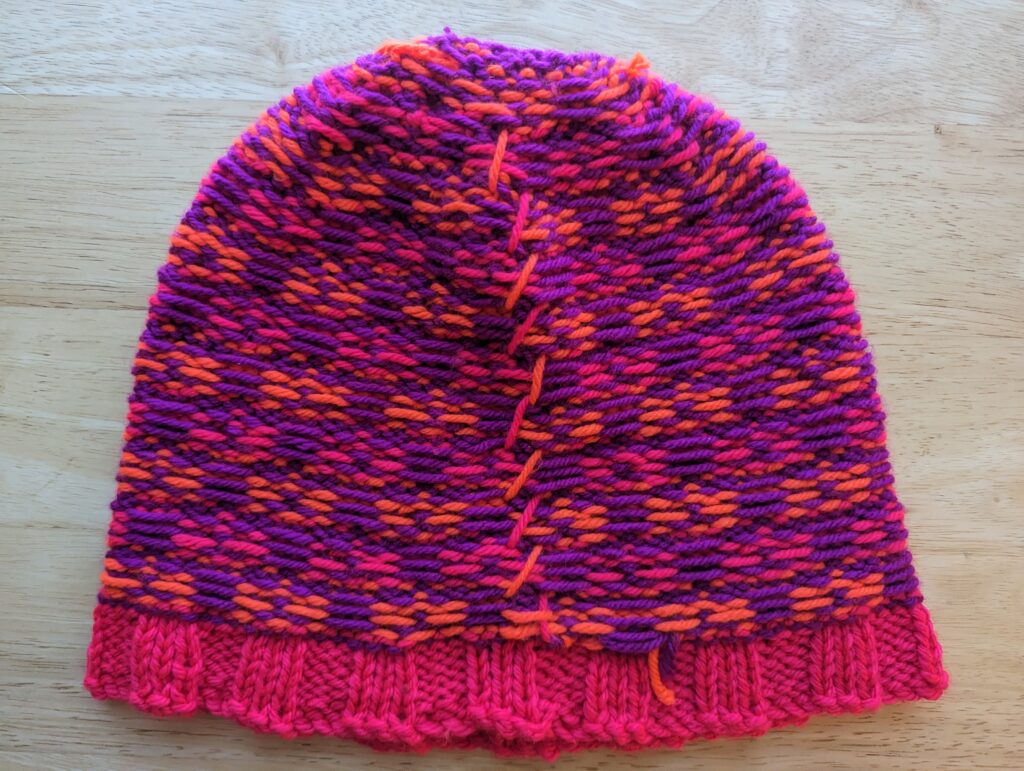 Ravelry Link if you are into that: https://ravel.me/epilonious/1jnsp3
Mastodon Link with alt-texted photos and progress.